Bahari earrings medium - Handmade in Kenya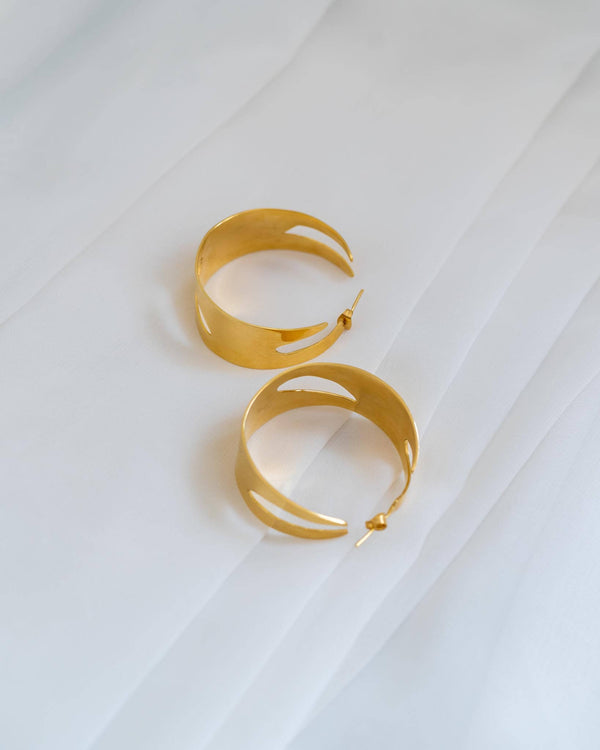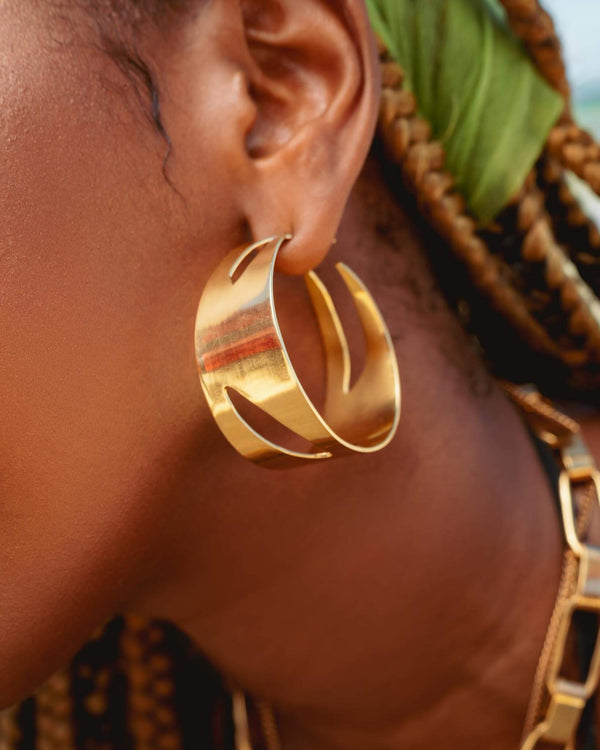 Our Bahari earrings are a sure showstopper, unique and handmade with care for an elevated take on hoops. These statement earrings will forever make you stand out in a crowd. Each unique piece is crafted and hand cut with intricate details making each earring truly one of a kind.

For a more subtle look, opt for our small Bahari earrings. 
4.6cm diameter
24k gold plated using traditional techniques 

Easy butterfly fastening
Handmade in Kenya